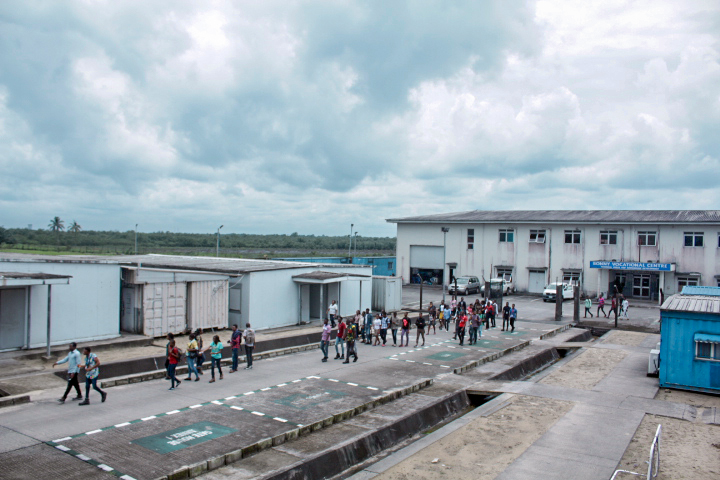 In furtherance of its policy for self-sustainable economic development within its host communities, the Nigeria LNG Limited established Bonny Vocational Centre (BVC) in partnership with the Bonny Kingdom in 2004.
BVC is duly accredited and recognised by the National Board for Technical Education (NBTE), National Business and Technical Education Board (NABTEB), the Rivers State Ministry of Education, the City and Guilds of London Institute, and the Institute of Leadership and Management, London.
The Centre offers a range of courses in different occupational areas such as Building Construction, Business Support Skills, Catering and Hospitality, Mobile Crane Operation, Electrical Installation, Fabrication and Welding, Forklift Operation, Health and Safety, ICT Professional and Support Systems, Instrumentation and Process Automation, Mechanical Plant Maintenance, Metal Machining, Pipefitting, Plumbing, Refrigeration and Air-conditioning, Rigging and Slinging, and Scaffolding.
To promote vocational and entrepreneurial skills acquisition, develop technical competencies and self-reliance in youths across Bonny Kingdom, others from Nigeria LNG Gas Transmission Systems (GTS) Communities, and Nigeria.


To become one of the leading technical and vocational education and training institute in the region, supplying manpower requirements of relevant industries within and beyond Bonny Island.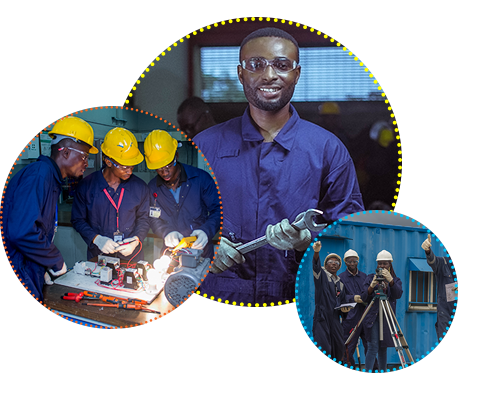 1. To improve the quality of life of stakeholders through service delivery.
2. To provide quality training that are endorsed by employers or other users of our products/services.
3. To enhance quality service delivery through improved customer satisfaction resulting into gainful employment of beneficiaries.
4. To promote business efficiency through building and sustaining capabilities towards achieving business objectives.
5. To empower our employees to deliver value to stakeholders.
6. To increase income generation to offset operating costs with surplus reinvested into the business.
7. To forge strategic partnerships with various stakeholders for sustainable business development.
1. Commitment – dedicated to duty, responsibility and service.
2. Integrity – true in word, actions and deeds.
3. Excellence – strive for a best-in-class delivery of service and professionalism.
4. Diversity – maintain interactions that are respectful, promote free speech and engender academic freedom.
5. Innovation – creative and dynamic in best practices and emerging technology.
6. Collaboration – work to establish productive partnerships with colleagues,corporate, non-profit, and communities.